If you have signed up to the early version of our MTD VAT service, you can review and submit your Countingup clients' VAT returns from your Hub. If you haven't signed up, log into your Hub and click 'Update my Hub' to gain access to our new service.
Prerequisites
You'll need to have an agent HMRC account, make sure your clients are signed up to Making Tax Digital and that they have authorised you to submit their VAT returns
Step 1:
Select the VAT registered client to enable MTD VAT for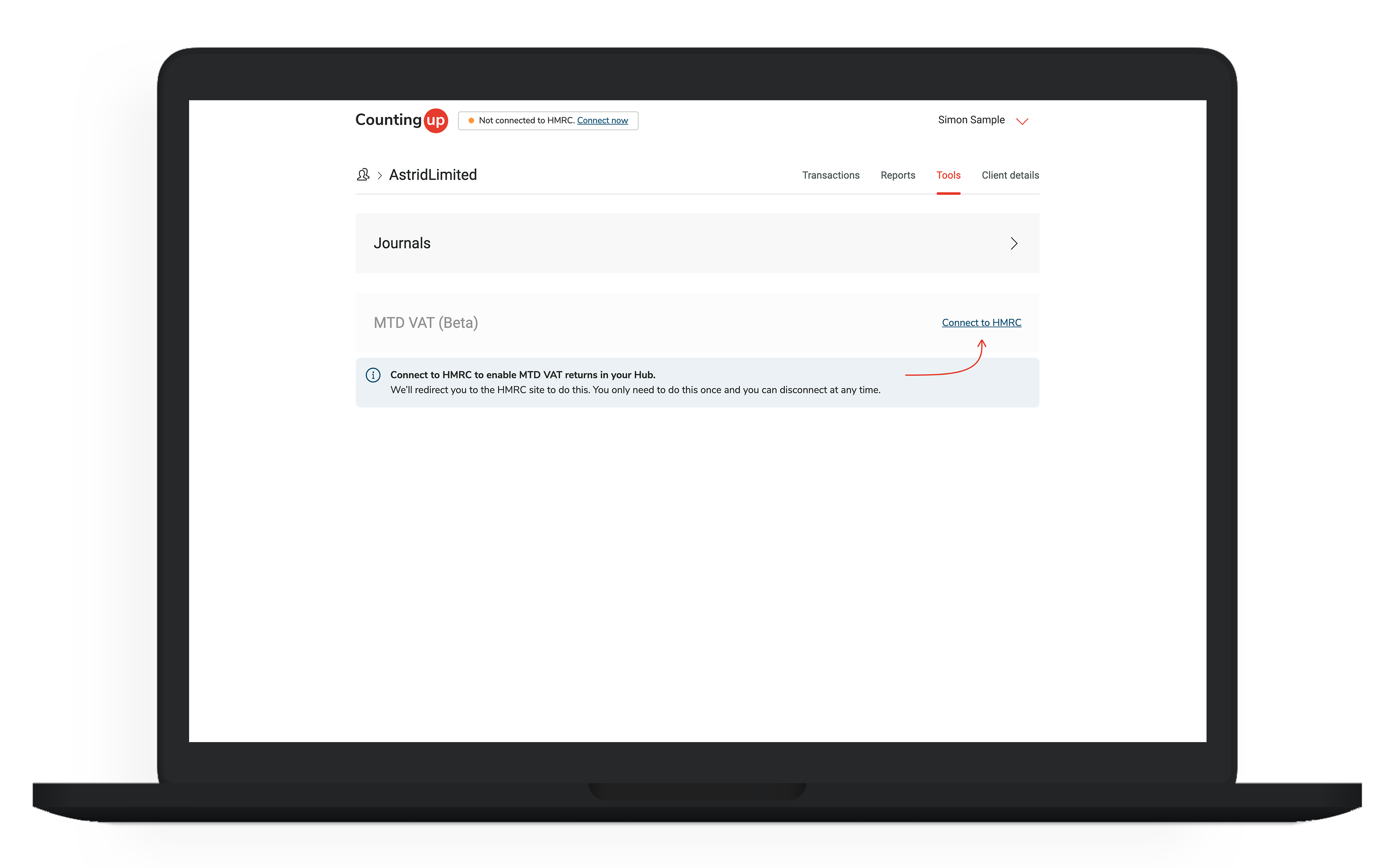 Step 2: Enable HMRC access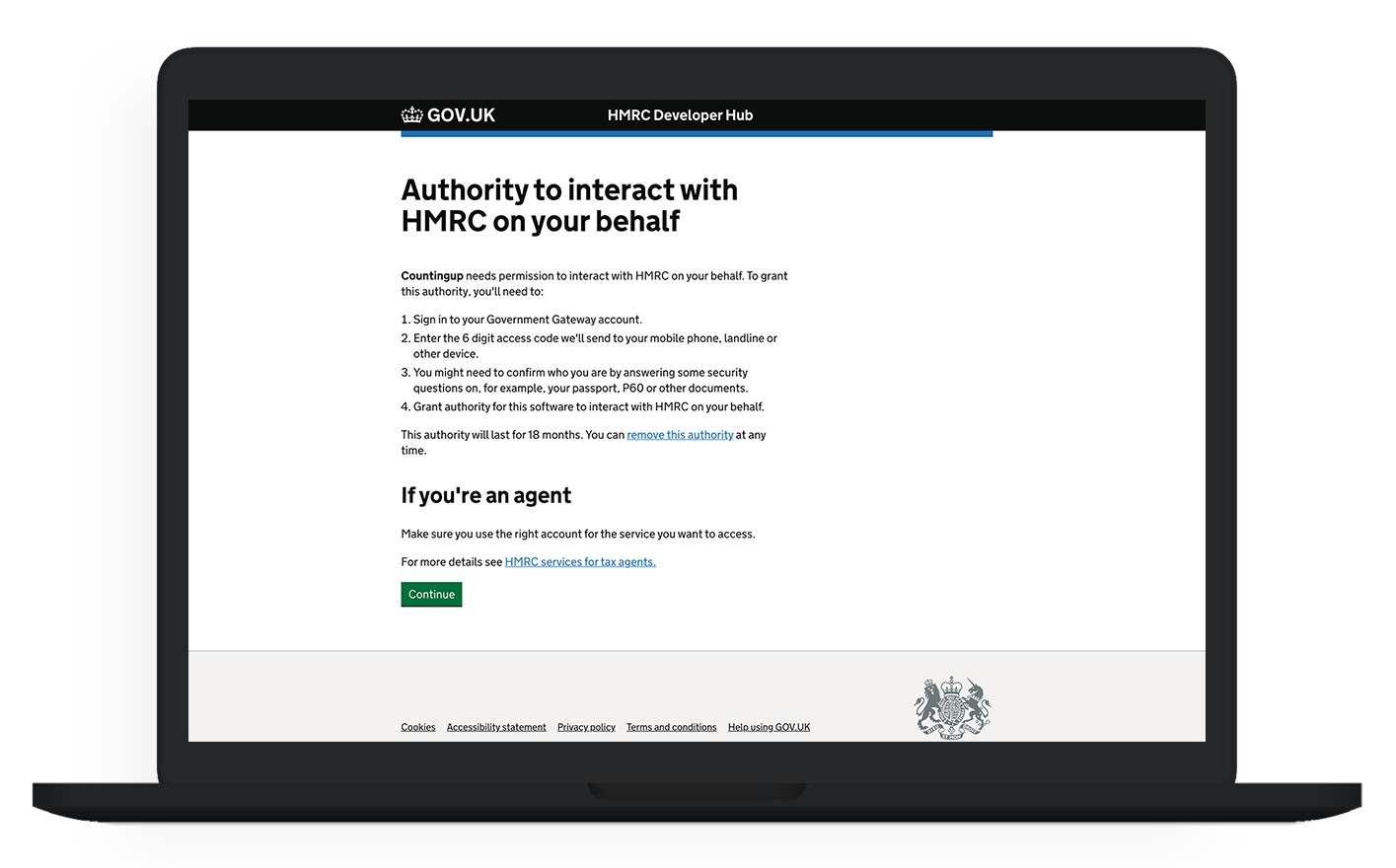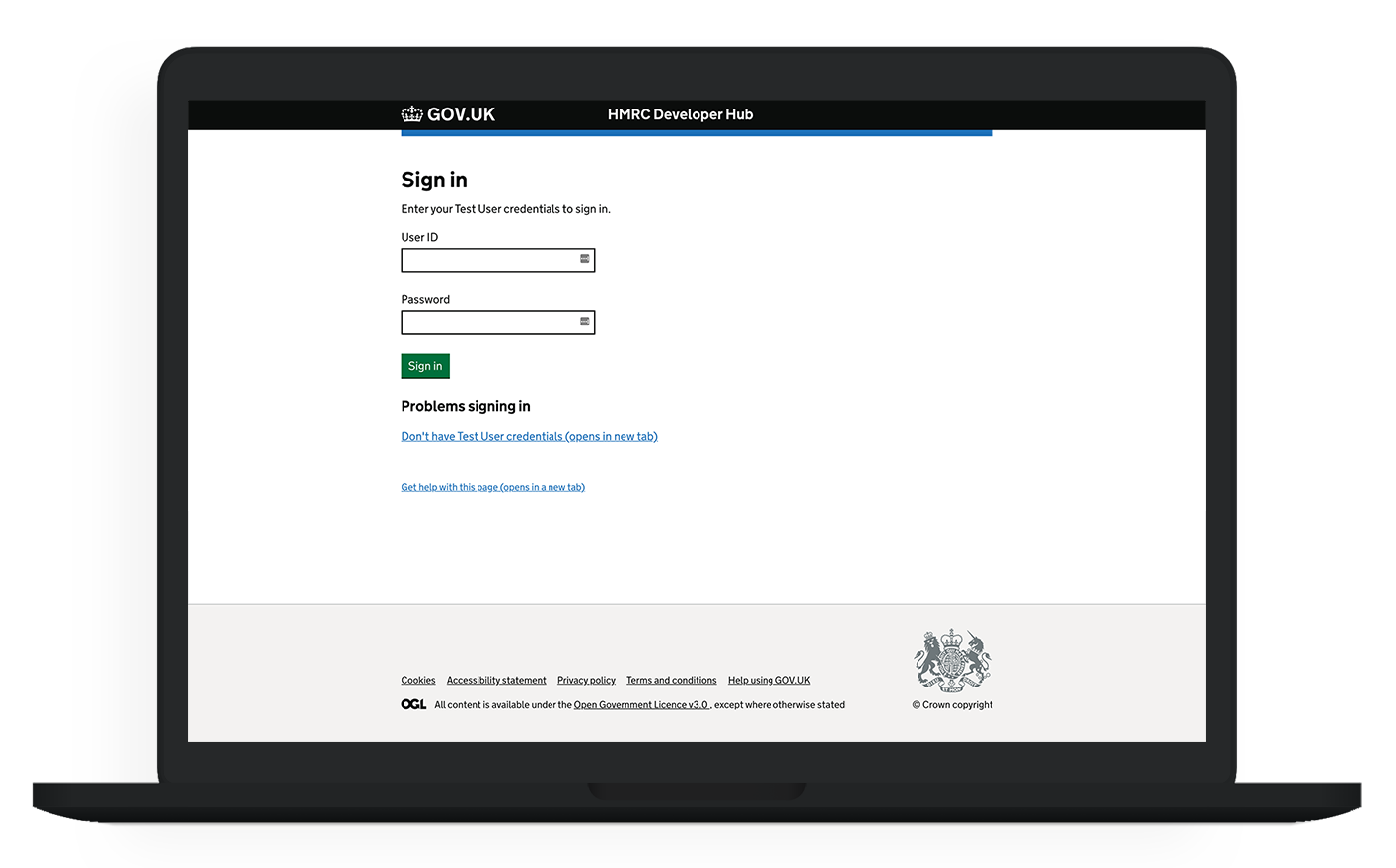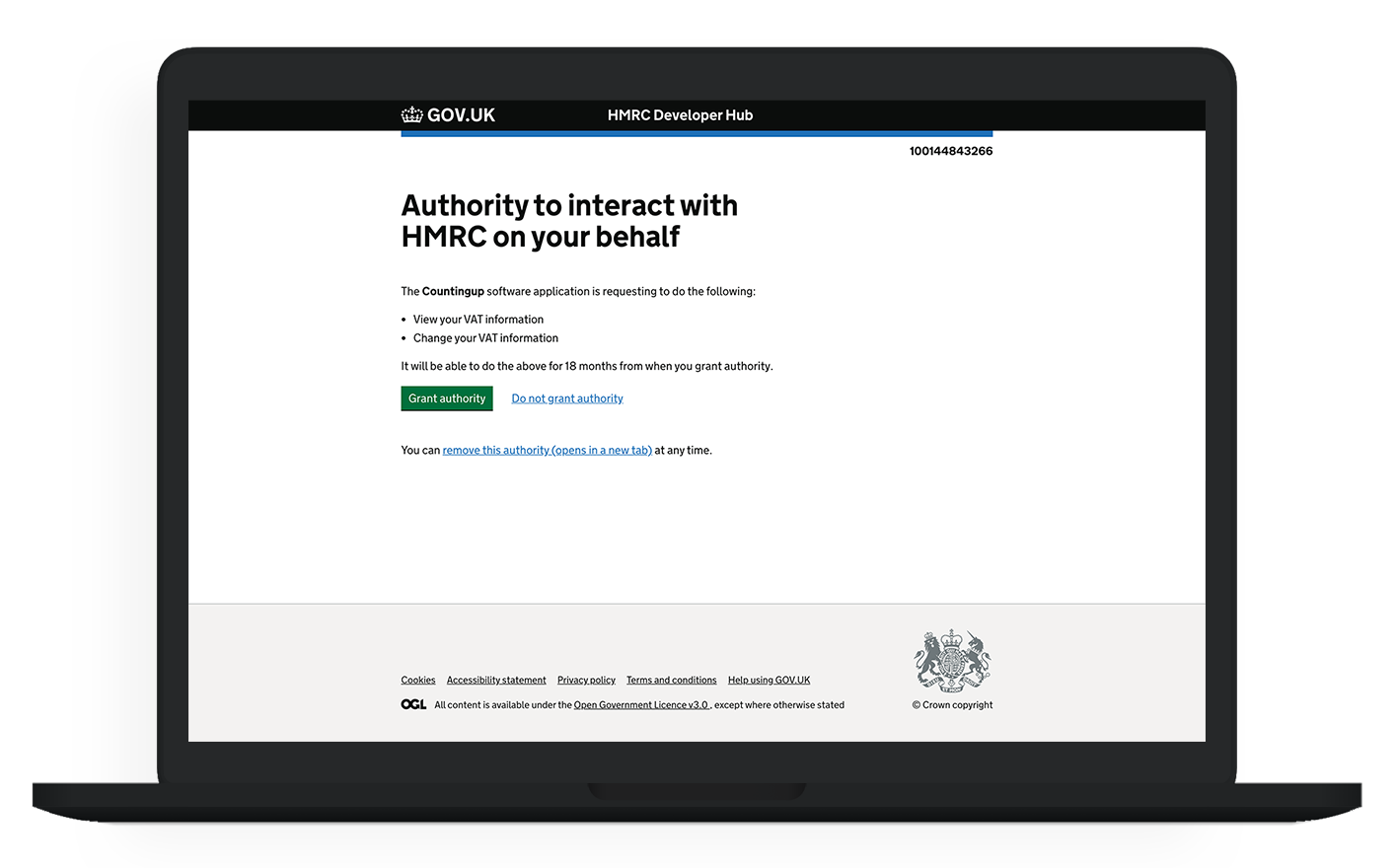 Step 3: That's it! You're connected.