If you are VAT registered, you can enter your VAT number within the app. To add your VAT number, follow these steps:
Login to your account

Navigate to the "More" tab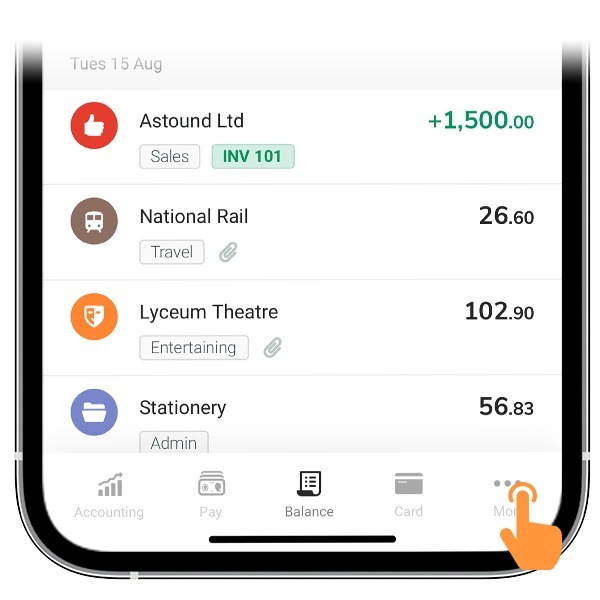 3. Select Your business details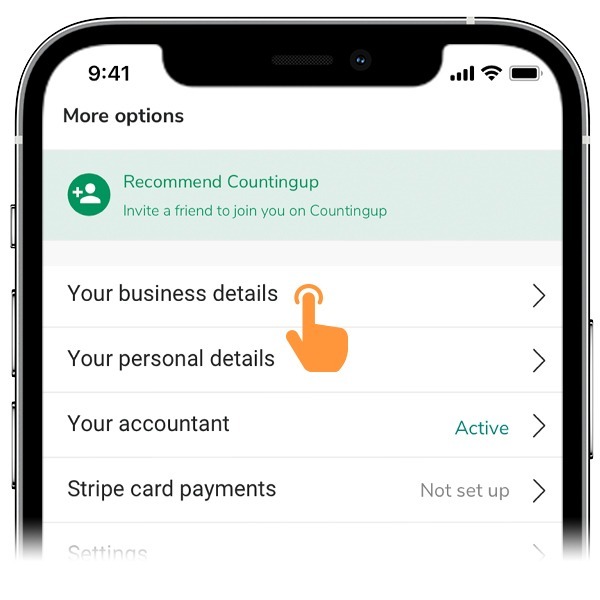 4. Select VAT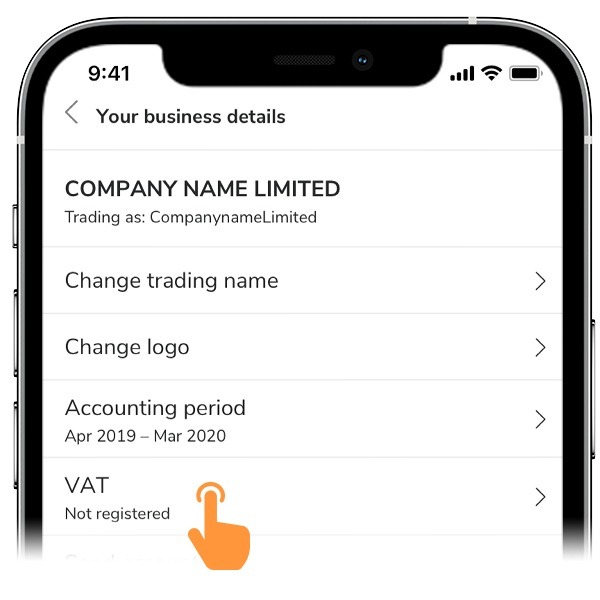 You should then be able to see your VAT status and set your VAT number from there.