Open the Countingup app

Navigate to the 'Get paid' tab at the bottom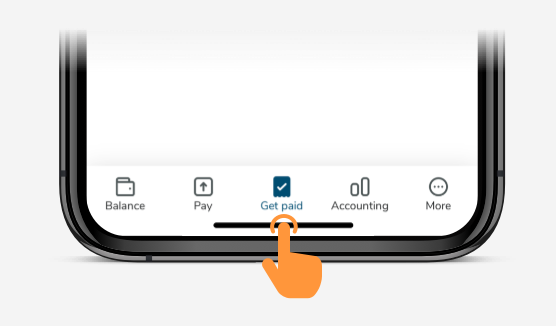 3. Choose how you would like to get paid from the options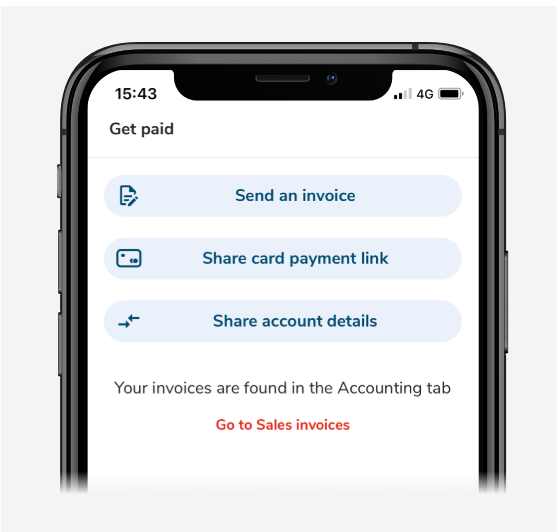 4a. Send a sales invoice to your customers. If you are VAT registered this is a legal obligation (more details here). Even if you're not VAT registered it is still best practice to use invoices as it helps you keep track of who needs to pay you when, and for which products/services. It also updates your profit and loss and tax estimate so you know exactly where your business is at.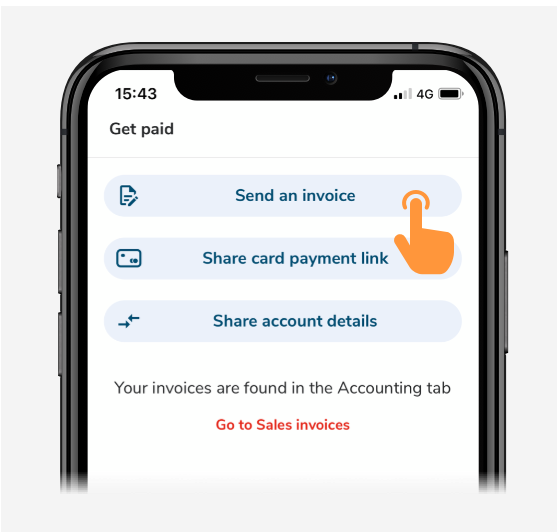 4b. Share your unique card payment link with your customers so they can pay you online via debit and credit card from over 135 currencies. Learn more here.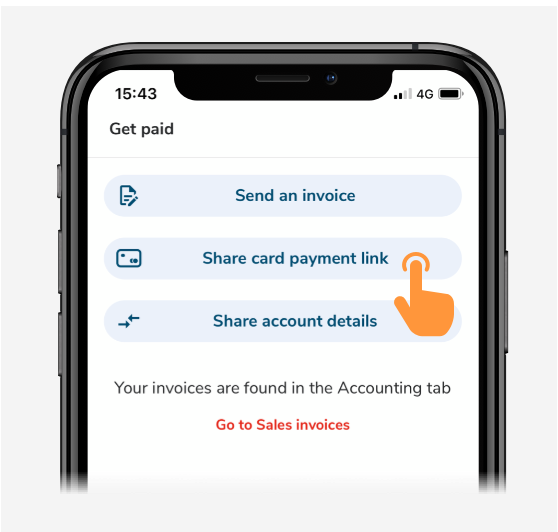 4c. Share your account details so customers can transfer money to your Countingup business account.