What type of second business account can I open an account for?
The second account must be for a Limited Company with a maximum of 2 Persons of Significant Control (PSC)
You must be a Company Director and Person of Significant Control (PSC) for the company as listed on Companies House
Who can apply for a second business?
Both of the criteria below need to be met to apply for a second account.
You already hold a Countingup limited company account which is active or closed, or a Countingup sole trader business account which is closed.

Your first account has to be in good standing order.
What details do I need to apply for a second account?
Personal details:
Your personal details such as name, date of birth, address and contact details will automatically be saved from your existing account so you won't need to re-enter this information. If you need to change your address or update your details contact support at

support@countingup.com

If your existing Countingup account was opened more than 12 months ago, you'll need to provide a new selfie and photo of your ID to open an additional account.
Business details:
Limited company business name

VAT registration status
How to apply
1. Open the Countingup app and select the 'Explore' tab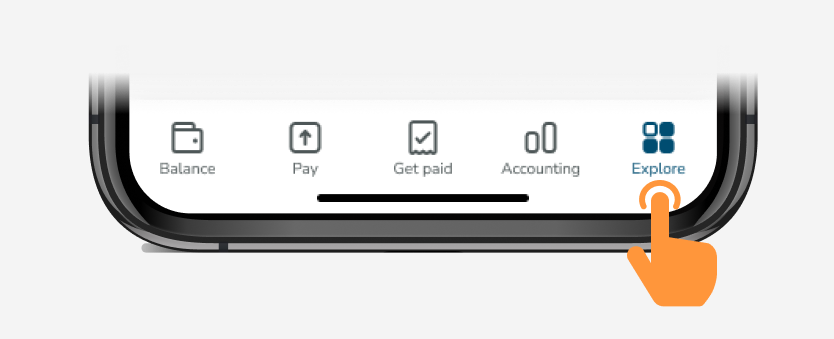 2. Under 'Your account', Tap 'Add another business'
The application process shouldn't take longer than 5 minutes to complete.
If you notice that your company name is not available, you may have applied for a second account previously. Contact the support team who can resolve this for you.
How to navigate between your two accounts
You can toggle between your two accounts by tapping the menu button in the top-right of your screen.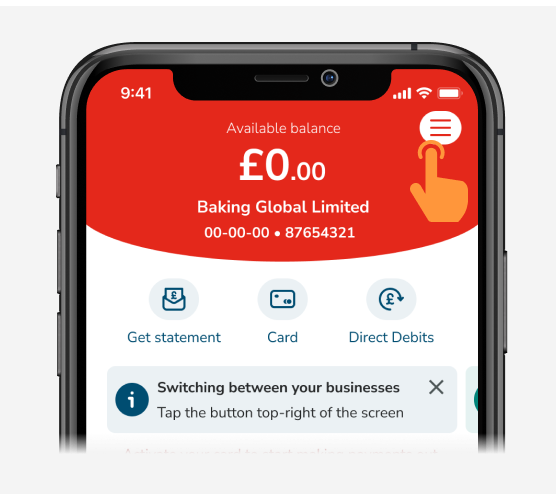 How much does it cost?
Additional business accounts are charged separately, using our standard pricing. Your new account will have no monthly subscription fees or transfer charges for your first 3 months. After the 3 month free period, our standard monthly pricing applies and your total monthly deposits determine your monthly subscription fee.
See our pricing page for more information.
Contact support@countingup.com if you have any further questions.